History
---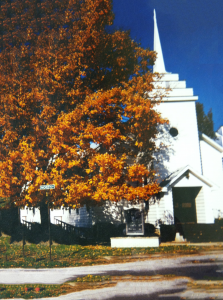 A Brief History of First Baptist Woodlawn, IL
As the new village of Woodlawn began to grow, many Baptist located to the new village. Some of the new residents were members of New Hope (Webb) Baptist Church. Due to the fact the church was five miles away with a frequently flooding creek between Woodlawn and Webb Church, Thomas Dale and Seth Derickson called a presbytery together and organized the independent United Woodlawn Baptist Church on Saturday, October 28th, 1871. In 1952, the Church changed to a Southern Missionary Baptist Church and in 1977; the Church incorporated as First Baptist Church of Woodlawn.
At first, the Church met in various homes. A log church building was built in 1875 next to the road on the north side of the cemetery. Andrew J. Ferguson, Sr. donated the land for the church site and the land for the I.O.O.F. Cemetery. Services were held on one weekend a month; two services on Saturday and two services on Sunday. Baptistisms occurred in Charles Carroll's pond, about 3 miles NW of Woodlawn.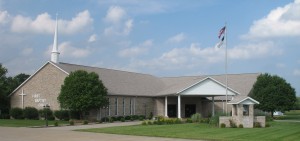 In 1887, John Watkins, Sr. purchased the land for a new church building for $30 and deeded it to the Church. A new church building was built in 1887, at the site of our current parking lot. The original log church building was sold in 1888 for $27.25
In 1987, the Church bought an acre of ground east of the building in hopes of building a new church building in the future. In 1996 Carpenters for Christ began construction of our present building and in 1997 the Church moved into the present building. In 2002, the Church paid off the note on the new million dollar plus building.