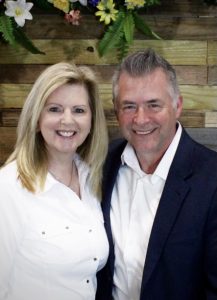 Brian Fuller – Lead Pastor
Pastor Brian and Tina are native Jefferson County residents and have been married for 39 years. Brian enjoys playing tennis, watching baseball, collecting vinyl records, and letting his two grandkids climb all over him. Tina is a friend to all who meet her, enjoys reading, and is blessed with, among other things, the gifts of mercy and hospitality. Their daughter, Lyndsey, son-in-law Brandon, and grandkids, Elliott and Gwyneth, live near Edwardsville, IL. Their son, Austin and daughter-in-law, Crystal, live in Trenton, IL.
________________________________________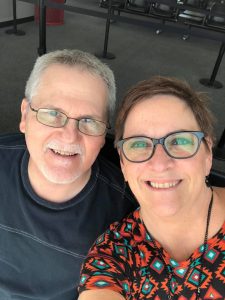 Dennis Bevis – Worship Leader
Dennis and Mindy are no strangers to the Woodlawn area, and have a wealth of worship leading experience. Dennis has played numerous instruments in a variety of musical settings, focusing primarily on worship music. They have two grown daughters; Jesi, and husband, Gunnar, live in Europe; and Sarah, and husband, Matt, live in St. Louis, and have given Dennis and Mindy a grandson… Miles. Dennis is an avid baseball fan, and specifically a Cardinals fan. Mindy enjoys baking, especially at Christmas time.
________________________________________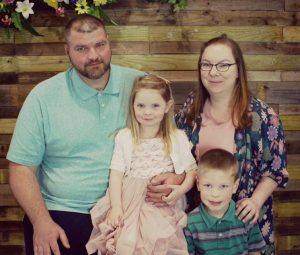 Nicole Mischke – Director of Children's Ministries
Nicole and Hank Mischke are both Woodlawn natives, with their children Jordan and Hazel. Hank and Nicole have been married for ten years. Nicole enjoys homeschooling their children, teaching kindergarten through second grade Sunday school, spending time with family, and especially teaching children about God. Hank enjoys hunting, fishing, and many outdoor activities. He also enjoys serving others to glorify God's kingdom with his family by his side.
________________________________________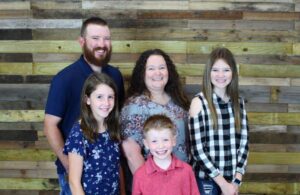 Aaron Wheeler – Director of Student Ministries
__________________________________________
Brittany Meador – Administrative Assistant
__________________________________________
Deacons currently serving
Brad Pace (Lead Deacon)
Eric Shelton
Goff Thompson
Mike Petersen
Dan Spangler