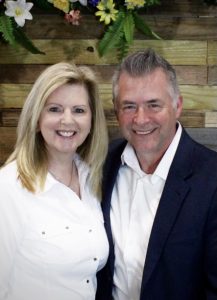 Brian Fuller – Lead Pastor
Pastor Brian and Tina are native Jefferson County residents and have been married for 37 years. Brian enjoys playing tennis, watching baseball, collecting vinyl records, and letting his two grandkids climb all over him. Tina is a friend to all who meet her, enjoys reading, and is blessed with, among other things, the gifts of mercy and hospitality. Their daughter, Lyndsey, son-in-law Brandon, and grandkids, Elliott and Gwyneth, live near Edwardsville, IL. Their son, Austin and daughter-in-law, Crystal, live in Mascoutah, IL.
________________________________________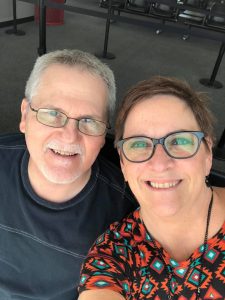 Dennis Bevis – Worship Leader
Dennis and Mindy are no strangers to the Woodlawn area, and have a wealth of worship leading experience. Dennis has played numerous instruments in a variety of musical settings, focusing primarily on worship music. They have two grown daughters; Jesi, who lives in Europe; and Sarah, who is married to Matt. Sarah and Matt live in St. Lous, and have given Dennis and Mindy a grandson… Miles. Dennis is an avid baseball fan, and specifically a Cardinals fan. Mindy enjoys baking, especially at Christmas time.
________________________________________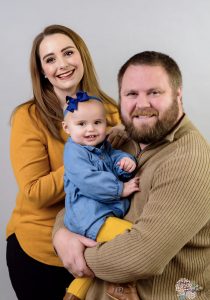 Jessica Clinton – Children's Ministry Director
Jessica and Jeremy Clinton live in Woodlawn with their daughter Kaylynn. Jeremy and Jessica have been married for 7 years. Jessica enjoys singing, crafting, cooking, serving others, and generally anything involving spending time with family. Once you get to know him, Jeremy also has a heart for others and enjoys blacksmithing and video games. Kaylynn is a happy girl who enjoys music like her mom and a bit of a dare devil like her dad.
________________________________________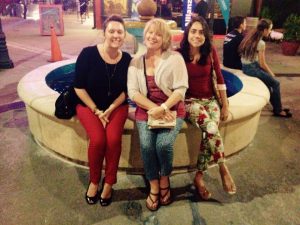 Debra May – Administrative Assistant
Debra has been a member of FBCW since 2003 and has worked in the church office since 2006. She is married to Dennis and has two amazing children, April and Dustin. She also has a wonderful grandson, Spenser.
__________________________________________
Deacons currently serving
Brad Pace
Eric Shelton