Leadership
Carlton Binkley
Senior Pastor
---
Our Pastor is Bro. Carlton Binkley. Carlton has been at FBCW since February of 2013. Originally from Marion, KY he has spent 15 years ministering in the western part of the Commonwealth. In 2003, Bro. Carlton graduated from Mid-Continent Baptist Bible College and in 2011 he completed his Master's degree in Evangelism and Church planting from Liberty Baptist Theological Seminary. Bro. Carlton has served as an adjunct professor for Mid-Continent University where he taught Biblical Studies and Christian Ministry courses. Bro. Carlton has been married to his wife Jenny for eight years and they have two children Emma and Haddon.
Dustin Haile
Connections Pastor
_____________________________________________________________________
Pastor Dustin grew up in the Central Illinois area but has been serving churches and teaching high school for the past 12 years in Jefferson and Hamilton County until he joined the FBCW staff in a full-time capacity in 2016. Pastor Dustin is a graduate of Liberty Baptist Seminary with an M.A. in Discipleship and Church Ministry. His position entails connecting members to areas of service, connecting guests to the body of the church, organizing small groups ministry, and day to day administration. He loves to hunt, fish and play baseball. Pastor Dustin is married to his wife Sarah and has two daughters, Phoebe and Hattie.
Derek Sledge
Worship Leader
---
Bro. Derek was born and raised in Mt. Vernon and began attending FBCW with his family while in kindergarten. He gave his life to the Lord at the age of 18 and shortly afterward answered God's call to lead worship. He has been leading worship at FBCW since 2007. He was married to his wife Lisa in 2001. They have three children; Alec, Payton, and Spencer.
Courtney Pace
Children's Minister
______________________________________
Courtney was born and raised in Mt. Vernon, Il and married Bryan Pace, a life-long member of FBCW. After returning from El Paso, Tx, where Bryan was stationed in the Army, Courtney became our Preschool director. Together they have two children Braxton and Paisley.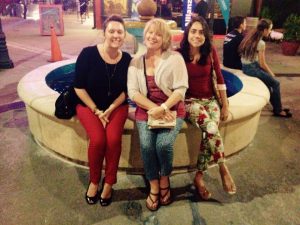 Debra May
Administrative Assistant
---
Debra has been a member of FBCW since 2003 and has worked in the church office for the past seven years.
She is married to Dennis and has two amazing children, April and Dustin. She also has a wonderful grandson, Spenser.